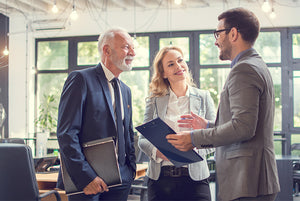 Trust Protectors: Drafting and Practical Considerations
The use of trust protectors is becoming more common in modern trust preparation and administration; however, most clients and their advisors are unfamiliar with the role of trust protectors. This presentation will cover when including a trust protector in trusts is advised, drafting considerations for trust protector provisions, the legal capacity of a trust protector, and serving as or advising a trust protector.
Presented by: Gregory Herman-Giddens
CLE: 1.0 general credit 
Approved States: AR, CA, CO, FL, GA, IL, NC, NJ, NV, NY, OH, OK, PA, TN, TX, UT, VT
(AK, AZ, CT, MO, ND, NH eligible to claim credit)
We will supply you with the information needed to apply in other states.
Contact shopcle@wealthcounsel.com for CLE assistance.
WealthCounsel members: This CLE eligible  program is complimentary for WealthCounsel members. Please access and view it here via the member website for optimal experience and inclusion in your CLE Profile Account.

---
More from this collection