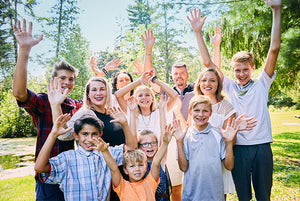 Protecting the Brady Bunch: Planning Strategies & Counseling for Blended Families
Blended families have unique goals and concerns that can make estate planning more complex. Family dynamics as well as whether assets are co-mingled play a significant role in counseling these clients. Attorneys also need to be aware of ethical concerns such as conflicts of interest and confidentiality rules. This course will cover ethical pitfalls, counseling tips and drafting strategies with an eye towards administering these types of trusts after the first spouse dies.
Specifically, this course will include:
Best practice documents
Ethical conflicts and duties
Counseling for individual and joint goals and concerns
WealthCounsel drafting strategies
Presented by: Becky Cholewka
CLE: 1.0 general credit
Approved States: AR, CA, CO, GA, IL, NJ, NV, NY, OK, PA, TN, UT, VT
(AK, AZ, CT, MO, ND, NH, TX eligible to claim credit)
We will supply you with the information needed to apply in other states.
Contact shopcle@wealthcounsel.com for CLE assistance. 
WealthCounsel members:
 This CLE eligible program is complimentary for Wealthcounsel members. Please access and view it
here
 via the member website for optimal experience and inclusion in your Member Profile.
---
More from this collection