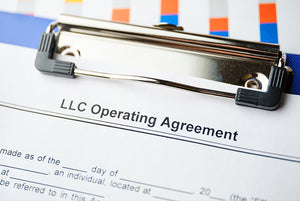 LLC Formation Process
This webinar is an intensive introduction to providing clients with comprehensive limited liability company (LLC) formation services. Webinar attendees will learn the following:
What knowledge and practice tools you should have before you undertake an LLC formation
The principal ethical, nontax, and tax 

issues in LLC formations, with brief guidelines on how to handle them

The importance of defining the scope of the LLC formation services you will provide to your clients
How to address LLC formation issues for which you may lack expertise
Presented by: Ryan Snow, JD, MBA
CLE: 1.0 general credit 
States Pre-Approved: AR, CA, NV, MO, NJ, NY, OK, PA, VT
(AK, AZ, CT, NH eligible to claim credit)
States Pending Approval: CO, GA, IL, NC, OH, UT
We will apply for approval in other US states as registrations warrant,* with exception to the following: KS, RI, VA, WA**
* Approval process times will vary
** We will supply you with the information needed to self-apply
WealthCounsel members: This CLE eligible program is complimentary for WealthCounsel members.  Please access and view it here via the member website for optimal experience and inclusion in your CLE Profile Account.
To view your course in the online Marketplace go to: https://wcstore.wealthcounsel.com/collections/courses
---
More from this collection