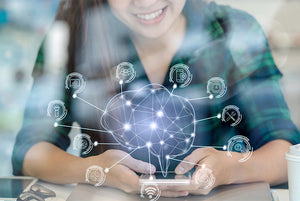 Generative AI: Navigating Legal Risks In A Rapidly Evolving Landscape
As the use of Generative AI continues to grow and expand across industries, legal professionals need to stay up-to-date on the risks and challenges associated with this technology. This webinar will provide an overview of the legal risks associated with Generative AI, and equip lawyers with the knowledge to mitigate these risks.
Understand the basics of Generative AI and its applications across industries
Explore the legal risks associated with Generative AI, including intellectual property, privacy, and confidentiality issues
Learn about recent cases involving Generative AI in the workplace, and their implications for law firms and their clients
Identify best practices for advising clients on Generative AI-related legal issues, including risk management strategies and contract drafting considerations
Discuss specific scenarios and practical solutions for legal challenges related to Generative AI
Presented by: Jennifer L. Villier, JD
CLE: 1.0 general credit 
Approved States: AR, CA, CO, FL, GA, IL, NC, ND, NJ, NV, NY, OH, OK, PA, TN, TX, UT, VT
(AK, AZ, CT, MO, NH eligible to claim credit)
We will supply you with the information needed to apply in other states.
Contact shopcle@wealthcounsel.com for CLE assistance.
WealthCounsel members: This CLE eligible program is complimentary for WealthCounsel members.  Please access and view it here via the member website for optimal experience and inclusion in your CLE Profile Account.
---
More from this collection