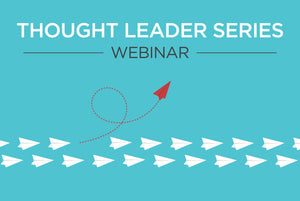 Defensive Practices When Recommending an Estate Planning Proposal
In an era where estate and trust practices represent the highest percentage of malpractice claims and with costs of defense increasing, evaluating defensive actions that might be incorporated into a practitioner's practice can be helpful in avoiding and/or defending claims. This webinar will address lessons that might be learned from three prominent estate planning malpractice cases and defensive practices that practitioners might wish to consider implementing in light of the claims made in those cases.
CLE: 1.0 general credit
Approved States: AR, CA, CO, FL, GA, IL, NC, ND, NJ, NV, NY, OH, OK, PA, TN, TX, UT, VT
(AK, AZ, CT, MO, NH eligible to claim credit)
We will supply you with the information needed to apply in other states.
Contact shopcle@wealthcounsel.com for CLE assistance.
WealthCounsel members: This CLE eligible program is complimentary for WealthCounsel members.  Please access and view it here via the member website for optimal experience and inclusion in your CLE Profile Account.
---
More from this collection