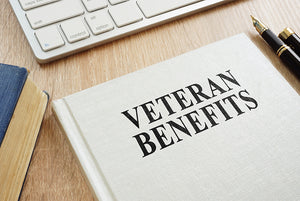 An Overview of VA Pension Qualification and Planning
The wartime veterans of our military and their surviving spouses may be eligible for a pension benefit that can help pay for in-home care and assisted living. Many attorneys, even those who are familiar with the Veterans Affairs (VA) rules and procedures, are unfamiliar with the pension benefit and its additional allowances, known as Housebound and Aid and Attendance. This additional tax-free cash payment can be a lifesaver for a veteran who is faced with a health diagnosis that would otherwise require that they drain the family's estate plan to receive the care that they need.
During this webinar, Jim Wolverton will cover the VA rules for pension qualification, discuss planning opportunities and contrast this benefit with Medicaid. He will also cover the basic structure of the ElderCounsel Veterans Asset Protection Trust®, an irrevocable trust specifically designed for VA pension planning. This webinar will open your eyes to benefits our veterans have earned but very few are accessing.
Learning Objectives:
Understand the basic service, financial, and medical qualification rules for VA pension benefits;
Understand VA pension planning strategies;
Understand the structure of the EC Veterans Asset Protection Trust®;
and Contrast the VA pension benefits with Medicaid benefits.
Presented by: Jim Wolverton
CLE: 1.0 general credit
Approved States: AR, CA, CO, GA, IL, NJ, NV, NY, OK, PA, TN, UT, VT
(AK, AZ, CT, MO, ND, NH, TX eligible to claim credit)
We will supply you with the information needed to apply in other states.
Contact shopcle@wealthcounsel.com for CLE assistance.
WealthCounsel members: This CLE eligible program is complimentary for WealthCounsel members.  Please access and view it here via the member website for optimal experience and inclusion in your CLE Profile Account.
---
More from this collection