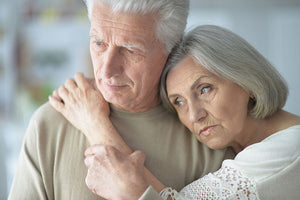 The Ethical, Legal, And Practical Considerations Involving The Financial Exploitation Of Seniors
It is a well-documented fact that elder abuse and financial exploitation are on the rise nationwide.  For Attorneys and Financial Advisors, this raises many questions:  What is financial exploitation?  How do you identify its victims and perpetrators?  What are the legal standards for mental capacity and undue influence?  
This one-hour Word on the Street program will cover:
Deathbed changes to an estate plan, exploring the issues of testamentary capacity and undue influence.
Transfer of an incapacitated or elderly relative, specifically covering the Uniform Adult Guardianship and Protective Proceedings Jurisdiction Act and how it would apply under differing circumstances.
Representing and protecting a client with diminished capacity.
Ethical issues in identifying your client in problem situations, in and out of the estate planning arena.
Breach of fiduciary duty by a trustee.
Discussion of the application of the Uniform Trust Code, obligations imposed by the Trust Code, and remedies under the Trust Code.
Lawyers representing trustees and other fiduciaries
Representing a trustee who is accused of breaching a fiduciary duty, and lawyer liability arising therefrom. 
What to do when there is no health care directive. Discussions of different options and analysis of case law in jurisdictions around the country.
Presenters:
Francis J. Rondoni
Elizabeth C. Henry
Stuart C. Bear

CLE: 1.5 ethics credits
States Pre-Approved: AR, CA, NJ, NY, OK, PA, VT
(AK, AZ, CT, NH eligible to claim credit. MO eligible to claim general credit only.)
We will supply you with the information needed to self-apply in other states.
Contact shopcle@wealthcounsel.com for CLE assistance. 
WealthCounsel members: This CLE eligible program is complimentary for WealthCounsel members.  Please access and view it here via the member website for optimal experience and inclusion in your CLE Profile Account.
---
More from this collection