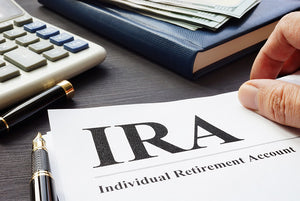 Self-Directed IRA Investment Options & Rules for Today's Market
One hour webinar. The current stock market volatility and historically low-interest rates have made alternative investments in self-directed IRAs even more attractive. Mat Sorensen, Attorney, and CEO of Directed IRA & Directed Trust Company, will discuss common self-directed investment options that are popular in today's challenging market.
Attendees will learn about:
Common investment structures, documents, and entities to use (LLC, LP, Corp)
Navigating Prohibited Transaction Rules Under IRC Section 4975
Avoiding or Minimizing unrelated business taxable income IRC Section 511 (UBIT)
Presenter: Mat Sorensen
CLE: 1.0 General credits  
States Pre-Approved: AR, CA, NJ, NY, OK, PA, VT
(AK, AZ, CT, MO, NH eligible to claim credit)
We will supply you with the information needed to self-apply in other states.
Contact shopcle@wealthcounsel.com for CLE assistance. 
WealthCounsel members: This CLE eligible program is complimentary for WealthCounsel members.  Please access and view it here via the member website for optimal experience and inclusion in your CLE Profile Account.
---
More from this collection