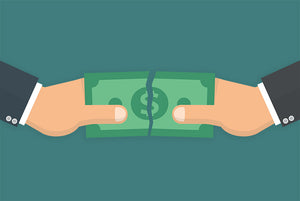 Private Split-Dollar and IRC Sec. 2036 Today - Time to Know
Join split-dollar experts from Jones Lowry, Eric Eklund, Esq, and Marshall Jones, J.D. — as they discuss:
A brief history of split dollar;
A primer on the basics of split-dollar;
The facts, rationales, and options of recent tax court cases;
The present state of split dollar after Levine;
Known unknowns; and
Potential amendments to your agreements and drafting tips going forward.
CLE: 1.5 general credits
Approved States: AR, CA, CO, GA, IL, NJ, NV, NY, OK, PA, TN, UT, VT
(AK, AZ, CT, MO, ND, NH, TX eligible to claim credit)
We will supply you with the information needed to apply in other states.
Contact shopcle@wealthcounsel.com for CLE assistance. 
WealthCounsel members: This CLE eligible program is complimentary for WealthCounsel members.  Please access and view it here via the member website for optimal experience and inclusion in your CLE Profile Account.
---
More from this collection