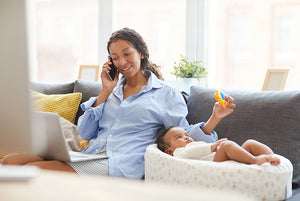 Parenting, Partnering, and Practicing
Like fictional superheroes, attorneys struggle with maintaining dual identities at work and home and often sacrifice family and free time for the sake of saving the world for their clients.
If you're juggling running a practice with your family - and your superhero powers aren't working - this program is for you.
You will learn strategies you can implement to successfully manage the three major responsibilities that most law firm owners struggle to balance:
Parenting (from raising kids to caring for an elderly parent)
Partnering (in marriage or living with a significant other)
Practicing (owning and managing a law firm)
Learn how to cultivate harmony to find a balance between work and family
Presented by: Steve Riley
This course is not eligible for continuing education credit.
---
More from this collection