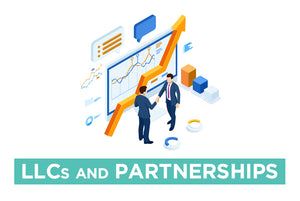 LLCs and Partnerships, Recent Trends
The panelists will discuss certain recent developments, frequently encountered issues, and hot topics in the context of partnerships and limited liability companies, such as the Corporate Transparency Act, series limited liability companies, issues arising in connection with the death of a partner or member (e.g., efficacy (or not) of provisions in the operating agreement purporting to automatically transfer a membership interest on death, rights (or lack thereof) of deceased member's estate or heir, and interpretation of "permitted transferee" provisions), recent cases addressing reverse veil piercing, 2021 amendments to the Delaware LLC and partnership acts, and recent Delaware cases of interest.
Presented by: Elisa Erlenbach Maas - Richards, Layton & Finger, Elizabeth S. Miller - Baylor Law and Thomas Rutledge - Stoll Keenon Ogden

CLE: 1.5 general credit
Approved States: AR, CA, CO, NJ, NV, NY, OK, PA, VT
(AK, AZ, CT, MO, ND, NH & TX eligible to claim credit)
We will supply you with the information needed to self-apply in other states.
Contact shopcle@wealthcounsel.com for CLE assistance. 
WealthCounsel members: This CLE eligible program is complimentary for WealthCounsel members.  Please access and view it here via the member website for optimal experience and inclusion in your CLE Profile Account.
---
More from this collection