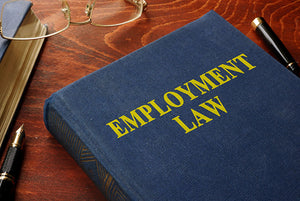 Employment Law Basics for Small Business Attorneys
We discuss employment law concerns facing small businesses today – whether an owner is hiring their first, or twenty-first, employee. We will explore the largest topics and reveal take-away tips, rules and tools to apply to your business client planning:
Whether the independent contractor is really an employee;
When to use an employment agreement;
How employee policies can protect the business;
How the changes to overtime regulations might affect the business;
How to reduce risk of discrimination, retaliation and whistleblower claims
Presented by: Kristen E. Prinz
CLE: 1.0 general credit
Approved States: AR, CA, CO, NJ, NV, NY, OK, PA, VT
(AK, AZ, CT, MO, ND, NH & TX eligible to claim credit)
We will supply you with the information needed to self-apply in other states.
Contact shopcle@wealthcounsel.com for CLE assistance. 
WealthCounsel members: This CLE eligible program is complimentary for WealthCounsel members.  Please access and view it here via the member website for optimal experience and inclusion in your CLE Profile Account.
---
More from this collection