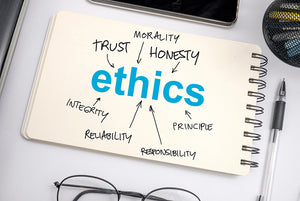 Business Law Ethics: Representing Clients with Diminished Capacity
When confronted with signs of dementia or other cognitive impairments in a business client, what are the proper steps that an attorney should take when forming a client-lawyer relationship? The Model Rules of Professional Conduct require attorneys to maintain a normal client-lawyer relationship with a client with diminished capacity. However, a lawyer's actions may be called into question if a transaction is later challenged and certain precautions were not taken by the lawyer.
A client with diminished capacity is more vulnerable to threats, fraud, undue influence, and manipulation. What protective actions can an attorney make to help minimize the risk that the client will be taken advantage of?
Join Rebecca A. Hobbs, a Certified Elder Law Attorney, as she discusses ethical dilemmas that business law attorneys face when representing clients with diminished capacity and learn about protective measures an attorney can take to help limit their client's vulnerability.
CLE: 1.0 ETHICS credit
Approved States: AR, CA, CO, GA, IL, NJ, NV, NY, OK, PA, TN, UT, VT
(AK, AZ, CT, MO, ND, NH, TX eligible to claim credit)
We will supply you with the information needed to apply in other states.
Contact shopcle@wealthcounsel.com for CLE assistance. 
WealthCounsel members: This CLE eligible program is complimentary for WealthCounsel members.  Please access and view it here via the member website for optimal experience and inclusion in your CLE Profile Account.
---
More from this collection