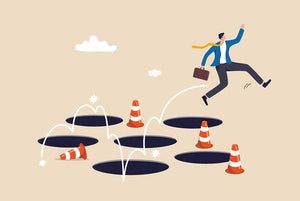 Drafting Trusts: Learning From the Mistakes of Others
In this presentation, Stephen Liss uses examples from actual client documents to demonstrate common drafting errors. These examples have been collected during his twenty years of practice, including seven years working in financial services. Stephen will explore the most likely causes of these errors and draw lessons of broader applicability. It is hoped that from understanding the mistakes others have made, attendees will learn to draft trusts that are more tax efficient, creditor proof, flexible, easier for clients to understand, less ambiguous, shorter, and more elegant. If nothing else, attendees should expect to leave amused.
CLE: 1.0 general credit
Approved States: AR, CA, CO, GA, IL, NJ, NV, NY, OK, PA, TN, UT, VT
(AK, AZ, CT, MO, ND, NH, TX eligible to claim credit)
We will supply you with the information needed to apply in other states.
Contact shopcle@wealthcounsel.com for CLE assistance. 
WealthCounsel members: This CLE eligible program is complimentary for WealthCounsel members.  Please access and view it here via the member website for optimal experience and inclusion in your CLE Profile Account.
---
More from this collection