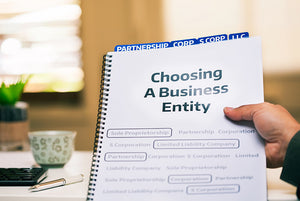 New Business Ventures: Minimizing The Risk
Launching a new business flows from the recognition of an opportunity in the marketplace. Seizing that opportunity requires decisiveness to capture it ahead of the competition. One of the decisions is whether to organize a new business entity. Some business owners often roll new opportunities into an existing entity. Other owners will form a new entity with every new opportunity. In either case, mistakes are common. In this webinar Alan Meek, an attorney with Frost Brown Todd, will explain how to structure business entities that address the risks of doing business without adding additional risk exposure in the process. Mr. Meek will discuss how to segregate risk appropriately in separate entities and address proper structure and controls that are necessary to protect against a different type of risk – piercing the liability limiting veil.
Presented by: Alan S. Meek, JD
CLE: 1.0 general credit
Approved States: AR, CA, CO, NJ, NV, NY, OK, PA, VT
(AK, AZ, CT, MO, ND, NH & TX eligible to claim credit)
We will supply you with the information needed to self-apply in other states.
Contact shopcle@wealthcounsel.com for CLE assistance. 
WealthCounsel members: This CLE eligible program is complimentary for WealthCounsel members.  Please access and view it here via the member website for optimal experience and inclusion in your CLE Profile Account.
---
More from this collection