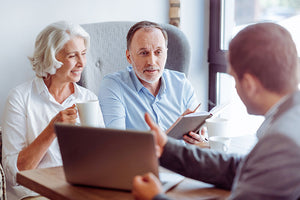 Best Practices for Preserving Testamentary Intent in Wealth Transfers
This course is designed to help estate planners understand best practices to ensure that client testamentary intent is achieved. Clients may be subject to various forms of interference with their goals via undue influence, tortious interference with testamentary intent, elder abuse, breach of fiduciary duty, and contractual interference. Attorneys can engage in various strategies during estate planning to reduce the risk of such interference. Best practices include clarifying and documenting client objectives, being alert to situations that may give rise to interference, and coordinating all assets, particularly contractual assets.
Objectives:
Participants should be able to identify and understand tortious interference with testamentary intent and various forms of interference that may result in frustrating the intentions of a client.
Participants should understand what situations and what types of assets create the most potential for interference to occur.
Participants should understand best practices for implementing an estate plan and coordinating assets in a manner that can reduce the potential for interference.
Presenter: Mary E. Vandenack, JD
CLE: 1.0 General Credit
States Pre-Approved: AR, CA, NJ, NY, OK, PA, VT
(AK, AZ, CT, MO, NH eligible to claim credit)
We will supply you with the information needed to self-apply in other states.
Contact shopcle@wealthcounsel.com for CLE assistance. 
WealthCounsel members: This CLE eligible program is complimentary for WealthCounsel members.  Please access and view it here via the member website for optimal experience and inclusion in your CLE Profile Account.
---
More from this collection